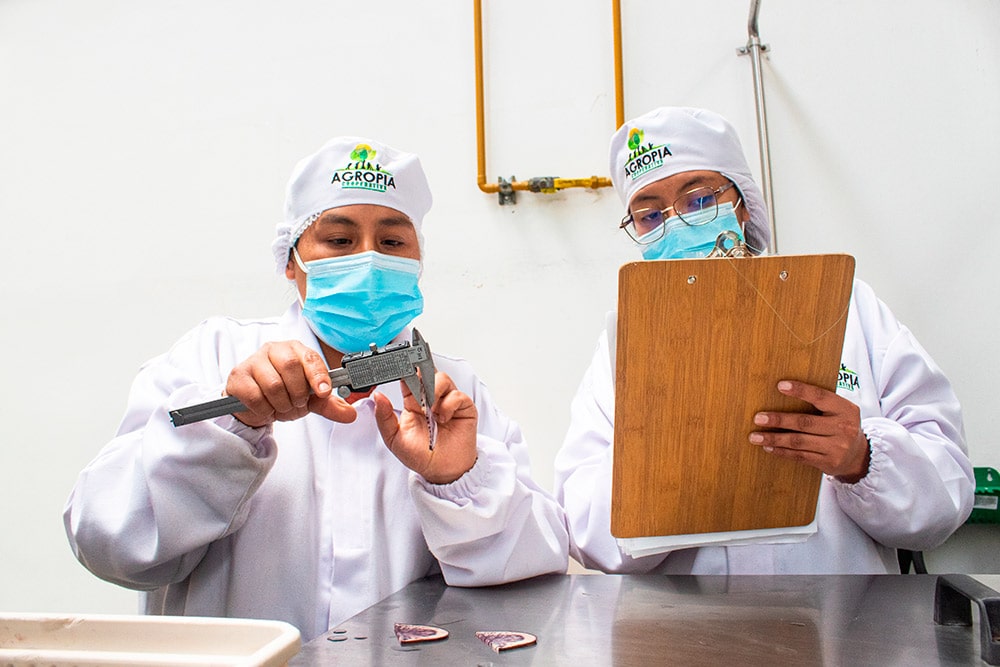 We have a food processing plant for our own line of snacks that since 2016 has been operating under the quality standards required by the national and international market, as well as good manufacturing practices.
We have a competitive plant team, resilient to the pandemic and post-pandemic context and with social commitment.
We are located in the district of Sapallanga, province of Huancayo in the region of Junín.